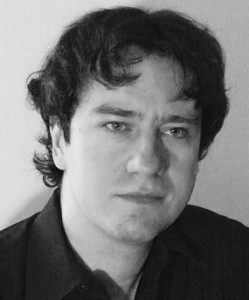 Tours by Vladimir Valjarević:
Tours prior to 2009–2010 season not listed.
Vladimir Valjarević, Piano
www.vladimirvaljarevic.com
A dedicated chamber musician and soloist,
pianist
Vladimir Valjarević has been praised for his "caressing legato," "silk-on-velvet seductiveness" (Fanfare Magazine), "beautiful lyricism and . . . wide variety of tones and colorings, perceptively applied with care" (All Music Guide). He has also been called "an outstandingly responsive partner and superb tonalist" (The Strad). His performances have taken him throughout America, Europe, and Asia, and have garnered enthusiastic critical acclaim. Valjarevic has collaborated with numerous contemporary composers in various projects, including commissions, recordings, and world premiers. He has recorded for Labor Records, Romeo Records, Centaur Records, and MSR Classics.
Valjarevic studied in his native Bosnia, at Mannes College The New School for Music (BM & MM), Mason Gross School of the Arts at Rutgers University (DMA) and at Geneva Conservatory in Switzerland, where he was a Fulbright Scholar. His primary piano instructors are Pavlina Dokovska, Pascal Devoyon, Susan Starr, and Planinka Jurisic-Atic. Valjarevic is on piano faculty at Mannes College The New School for Music (College, Prep, MannesNext) and Mason Gross School of the Arts. He teaches piano pedagogy at Mannes and Rutgers, where he also lectures on the history of piano literature. His festival affiliations include Beijing International Music Festival and Academy in China, Round Top Festival in Texas, International Institute for Young Musicians in Kansas, and both Pianophoria Festival and The Center for Music Excellence (CME) in New York City.