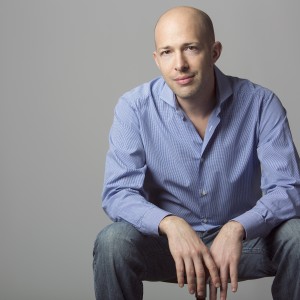 Tours by Paolo Gualdi:
Tours prior to 2009–2010 season not listed.
Paolo Gualdi, Piano
www.pagualdi.com
Italian pianist Paolo André Gualdi has performed recitals in Italy, United Kingdom, France, China, Brazil, Uruguay, and the United States for music organizations such as Accademia Ori and Accademia Amadeus (Italy); Cadogan Hall (UK); Musée Würth (France); University of Shanghai (China); Universidade Federal do Rio Grande so Sul (Brazil); Fundación Pablo Atchugarry and SODRE (Uruguay); International Piano Series of Charleston, American Liszt Society, The Piatigorsky Foundation, and the Piccolo Spoleto Festival (U.S.A.). He has also appeared with many orchestras including the Georgia Philharmonic, Wilmington Symphony, Atlanta Philharmonic, Florence Symphony, and the Universidade de Caxias do Sul Symphony Orchestra. He has recorded for Mark Records and IFO Classics, and his performances have been broadcast by the BBC, NPR, Clásica 650 and Radio Vaticana.
Gualdi began studying piano with his father at the age of five, and continued at the
Conservatory of Santa Cecilia in Rome, Italy, with Carmela Pistillo. He earned his Piano Diploma with highest honors at the Conservatory Arrigo Boito in Parma. While in the U.S., he earned a Master Degree at Carnegie Mellon University, and a Doctorate of Musical Arts at the University of Georgia. Gualdi worked extensively with Carlo Maria Dominici, Roberto Cappello, Enrique Graf, and Evgeny Rivkin and took part in master classes with György Sandor, Earl Wild, Sergio Perticaroli and Menahem Pressler among others.
He has won the top prize in numerous piano competitions, including the European
Competition of Ostuni, the Altruda National Competition of Vasto and the Françoise Grimaldi National Competition of San Polo. Winning the "De Martino Award" at the Ibla International Piano Competition enabled him to study at Elon University with Victoria Fischer. During this period, he won the First Prize in the 15th Bartók-Kabalevsky International Competition.
Gualdi regularly gives master classes and lectures nationally and internationally at universities, conservatories and other music institutes, including the New World School of the Arts and College of Charleston (U.S.A.); the federal universities of Porto Alegre, Santa Maria and Pelotas (Brazil); Cittadella della Musica (Italy), and others. He has served on the faculties of Elon University, Emmanuel College and Oxford College of Emory University. He is the founder and artistic director of the South Carolina Chamber Music Festival and is currently Associate Professor of Music at Francis Marion University and on the music faculty at the University of North Carolina Wilmington.